Apple USB-C naar Lightning kabel voor iPhone/iPad/iPod – 2 meter – wit
Met deze USB-C kabel kun je je Apple iPhone, Apple iPad of Apple iPod met Lightning connector aansluiten op de USB-C-poort van je laptop om je device op te laden en te synchroniseren. Je kunt deze kabel ook aansluiten op een Apple USB-C-lichtnetadapter van 29 watt en op die manier de snelle laadcapaciteit van de 12,9-inch iPad Pro benutten. Deze kabel is ook uitermate geschikt voor de nieuwe Apple iPhone 12 mini, Apple iPhone 12, Apple iPhone 12 pro en Apple iPhone 12 pro max. Tot slot beschikt deze originele Apple kabel over 2 meter bereik, waardoor je gemakkelijk je telefoon, smartphone of tablet kan opladen vanaf de bank of bed.
Let op! Deze USB-C aansluiting is een andere aansluiting dan een gewone USB A 2.0.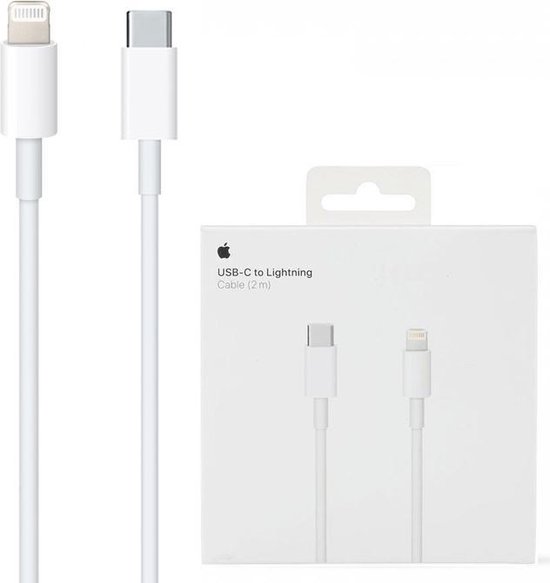 Apple USB-C naar Lightning kabel voor iPhone/iPad/iPod – 2 meter – wit