An Idol in Love Novel 3 – Rhythm of Love
They're talented, good-looking and falling in love.
Rhee Myung-Bak, stage name Remi, is K-pop band SBG's resident bookworm. It was his idea to bring in a biographer to write a substantial biography of the band's members. Little did he know the biographer would fall in love with one of his bandmates or that she would ask Remi to write the introduction to the book. Because he agreed, he finds himself at a bookstore signing books rather than CD box sets of the band's albums. And he never would have guessed that he'd fall in love at first sight while doing so.
Nam Ji-Yoon gets thrown into heading up the Jenna Oliver/Remi book signing last minute when her store manager goes into labor, but things seem to be going well—at least until fans of another K-pop group start a fight with the SBG fans in line to get their books signed. In the aftermath, she has to deal with unwanted media attention, a regional manager who unfairly blames her for the fight, and a black eye that resulted from the fist of one of the agitators. One good thing to come out of the fiasco, however, is a new and unexpected friendship with Remi. However, she's not ready for when her feelings start deepening for him, especially since she doesn't believe in lasting relationships.
Remi and Ji-Yoon must navigate fan wars, unexpected dangers and even family on the way to happily ever after.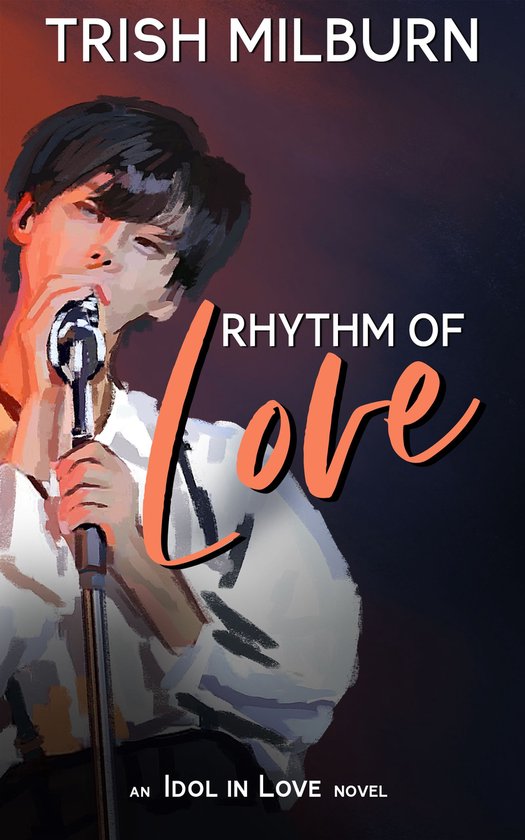 An Idol in Love Novel 3 – Rhythm of Love