1917 The One And Only | Feest Kado T-Shirt Heren – Dames | Goud – Wit | Perfect Verjaardag Cadeau Shirt | Grappige Spreuken – Zinnen – Teksten |…
Ben je opzoek naar een nieuw shirt? Dan is dit unieke
"The One And Only, Aged To Perfection"
met unieke opdruk perfect voor jou! Perfect voor school, werk of een leuk feestje.

Kenmerken van het tshirt:
Materiaal 100% Katoen
Wasbaar op 30 graden
Binnenste buiten wassen
Niet geschikt voor wasdroger
De opdruk niet strijken
Niet uitwringen
Tip voor het wassen:
Was het shirt op 30 graden binnenste buiten (spoelen en centrifugeren programma van de wasmachine) Na het wassen niet in de droger doen en het liefst niet uitwringen. Als je deze tip aanhoudt, dan zal je nieuwe aanwinst het langst mooi blijven en de opdruk niet snel slijten.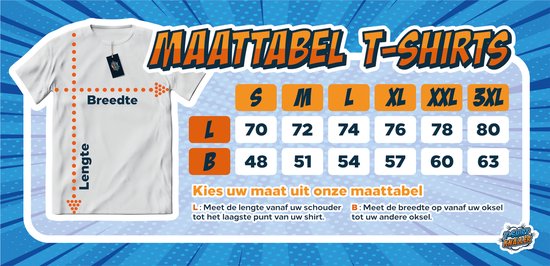 1917 The One And Only | Feest Kado T-Shirt Heren – Dames | Goud – Wit | Perfect Verjaardag Cadeau Shirt | Grappige Spreuken – Zinnen – Teksten |…