16 Stickers 'Handmade For You' – Sluitzegel Craft Naturel – Cadeau Verpakking Decoratie – Inpakken – Zelfgemaakte Producten – Sluitzegel Cadeautje…
Een mooie sticker met de tekst Handmade for you. Net die sticker die jouw zelfgemaakte product helemaal afmaakt. Leuk om op een pot met koekjes, zelfgemaakt cadeautje of … te plakken.

Ook als sluitzegel op een envelop of op een label aan je eigengemaakte product te gebruiken.
Twee velletjes met 8 stickers in 4 verschillende kleuren (totaal 16 stickers)

De stickers hebben een diameter van 3,8 cm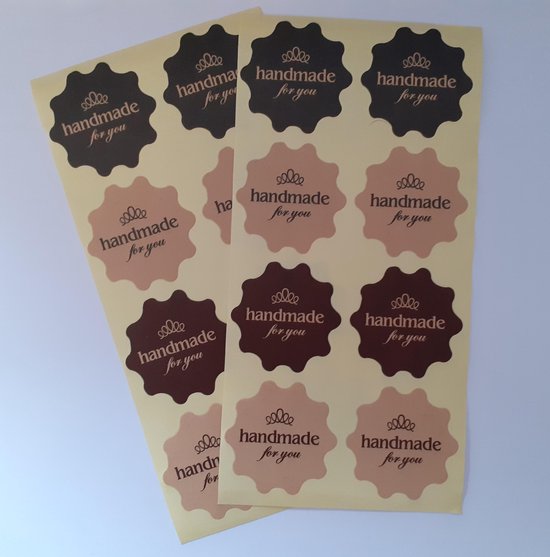 16 Stickers 'Handmade For You' – Sluitzegel Craft Naturel – Cadeau Verpakking Decoratie – Inpakken – Zelfgemaakte Producten – Sluitzegel Cadeautje…