101 Great Mail-Order Businesses, Revised 2nd Edition
Make a Mint by Mail Order!
Sell computers, vitamins, clothing, or gourmet foods. Create and sell newsletters on almost any topic. Make and sell your favorite arts and crafts. Would you like to join the booming mail-order business? You can! Bestselling author Ty Hicks shows you how. You don't need a lot of money, years of experience, or a college education—just a mailing address and the desire to deliver products and services quickly for the best value your customers can get. Ty Hicks explains in clear, easy steps how to start your mail-order business today, including:
·Getting started quickly and easily
·Creating an e-commerce Web site to promote and sell your products or services directly
·Using proven marketing and promotion strategies
·Carving niche markets with unusual products and services
·Expanding your business for maximum profitability
·And much, much more!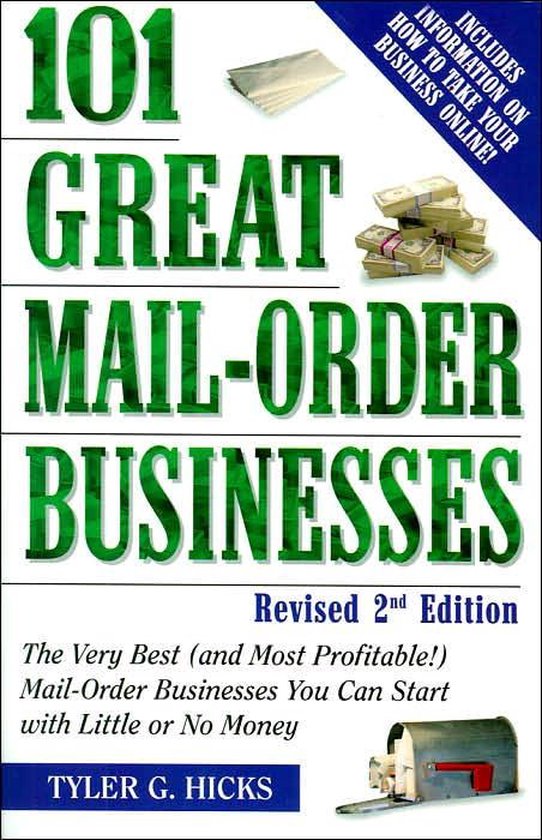 101 Great Mail-Order Businesses, Revised 2nd Edition