10 Lessons in Leadership: Steve Jobs, Mark Zuckerberg, Elon Musk
Steve Jobs, Elon Musk, and Mark Zuckerberg are considered to be among the most innovative, impactful, and inspiring entrepreneurs and visionaries of their time. While each is unique and an exemplary leader individually, collectively their public and private experiences with both success and failure provide invaluable lessons to those who seek to lead by first following in the instructive footsteps of the bold, trailblazing minds that gave the world Apple, Tesla, and Facebook.
Now, bestselling author Ian Fineman and veteran technology and business journalist Michael Essany present an eagerly anticipated collaboration that for the first time ever features a bundled collection of each author's celebrated "10 Lessons in Leadership" series.
A must read for entrepreneurs, educators, and the elite minds of tomorrow.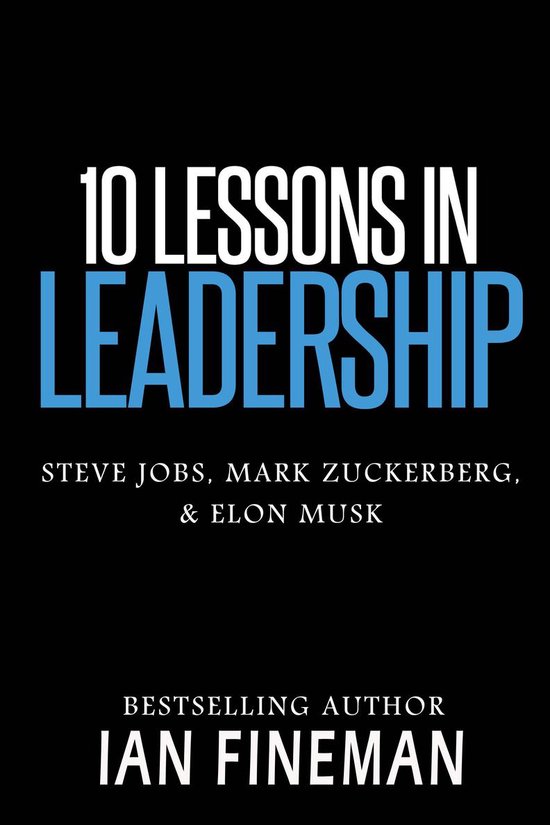 10 Lessons in Leadership: Steve Jobs, Mark Zuckerberg, Elon Musk