#1 Screw the Papers: Get out of School & Do Something Meaningful With Your Life (Revised Edition)
Education is the key to success but not an express way to becoming rich and famous. Knowledge plus skill is equal to self-employment. Tell me of a professor who has become a president –rare to find.
This book does not in any way discriminate education; in point of fact I will also tell you that balancing between being street smart and book smart is equally important. If you fail to balance both you will be starting a business that will fail within a short time. You have to learn to understand numbers, there is no way you can do without both. In fact, you need to know that those who dropout and went on to succeed are more than 'A' students. That's the reason why they wouldn't concentrate in class. School is equally and unequally important. Whatever the means to success, you have to be intelligent, but, if you think that by staying in class you better your life you are only fooling yourself. Did you know that for you to run your own business you don't require to have an MBA? Just hire someone who has one!
THIS BOOK IS ALL ABOUT USING THE POWER IN YOUR MIND!!!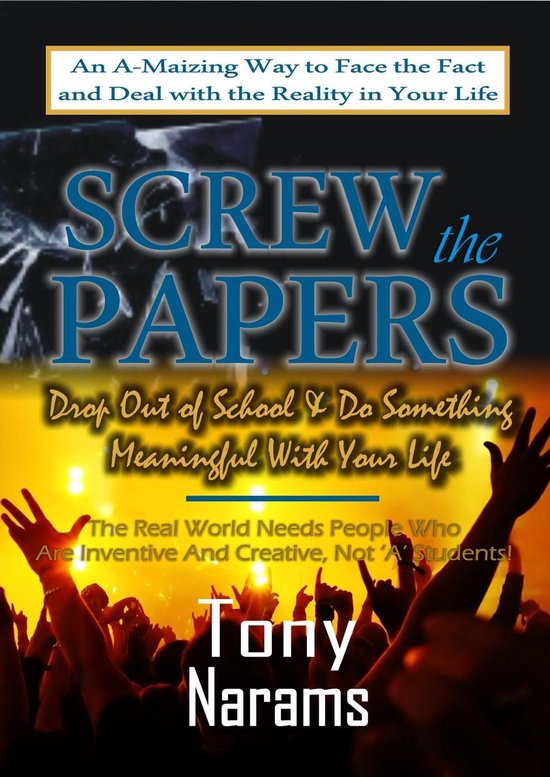 #1 Screw the Papers: Get out of School & Do Something Meaningful With Your Life (Revised Edition)